CLICK HEADER IMAGE TO RETURN TO MAIN PAGE
WHY I DONE IT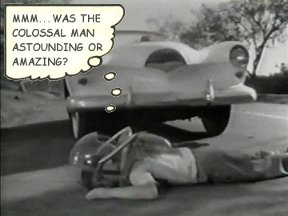 BASICS
Writing style throughout website meant to save on characters.
Combo of personal time-location in grand scheme of US society and personal interests make SF films released in 1950s important personally. PLEASE FEEL FREE TO E-MAIL corrections/additions. kcor1953 "at" lycos.com ORIGINAL MATERIAL and presentation format © 2012-14 Chris Ed Rock
Always had trouble recalling which film was Not of this Earth and which was Target Earth, which was She Devil and which was She Demons. Imagined putting them into a database with fields for basic info and uniquely identifying details, but in gathering first data used a webpage-creating application to allow handy integration of graphics. When it became clear there are only couple-hundred films altogether (thus digital documents could quickly scroll up and down simply-constructed alpha and chrono lists) demoted idea of database to lower-priority. And, if online, it is handily available, handily sharable. Still have the problem of finding a film quickly from a remembered non-title, non-year or non-poster element, but that is a problem for a future date.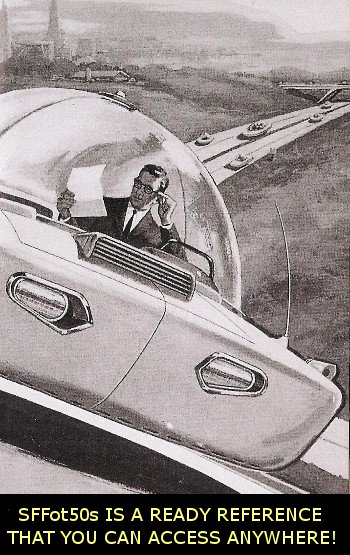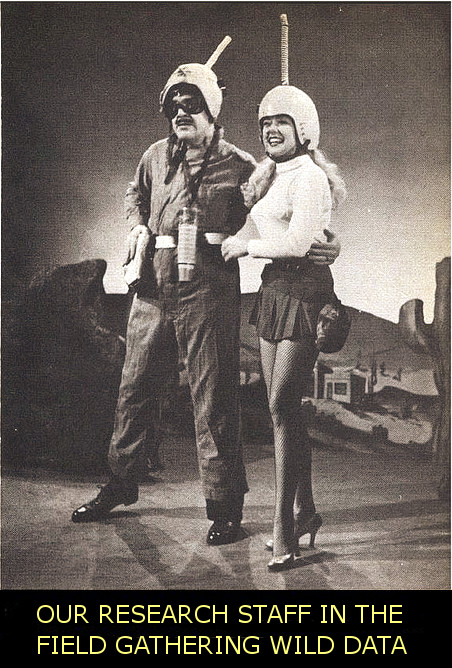 SFFot50s IS GREAT 3 WAYS!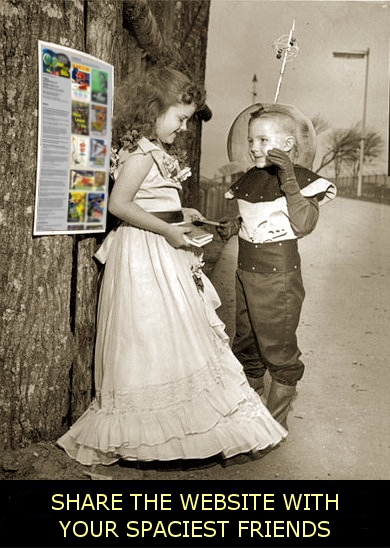 TERMS OF AGREEMENT By using SF FILMS of the 50s you have requested connection to our Proprietory SF FILM Information Internet Service (PSFFIIS). Protection of your PC and information stored in or lost from your head is your responsibility. Use of a personality firewall or other appropriate hardware and/or software to prevent unauthorized access to your PC and head through this internet connection is solely your responsibility. SFFot50s is not responsible for any unauthorized, faulty or unwanted information, intonation, assumption or attitude. By accepting this service you agree to release and hold harmless SFFot50s, HFot50s, New Clear Publications, kcor1953 in general, their vendors and affiliates, as well as their respective agents, officers, employees, licensees and assigns and their respective dogs and horses from any liability for any claim which you have or may have or will never have for damage to your PC, invasion of privacy, defamation, violation of rights of publicity, alteration, optical illusion, faulty mechanical reproduction, distortion, goofy thoughts or any other cause of action arising out of or in any way connected with the use of this actually quite nice service now and forever. And a good time was had by all. Amen. _______________________ (sign here)